White Fangs: Boulet sauce lapin.
Where are you?
Damien (drums): In front of my computer, with a hangover.
Angelo (bass): Chez ta mère (at your mom's).
Bart (guitar): It's 1:30 and I'm still in bed!
What kind of bug are you?
Angelo: An atomic ant.
Damien: Zzzzzzzzz
Bart: Y2K bug.
Best fries in Belgium?
Angelo: Tabora.
Damien: Frit'land!
Bart: Frit'land are very good and amongst my faves but the very best frites in Belgium and so in the world must most certainly be "Chez Antoine" in Etterbeek, even Catherine Deneuve buys her fries there!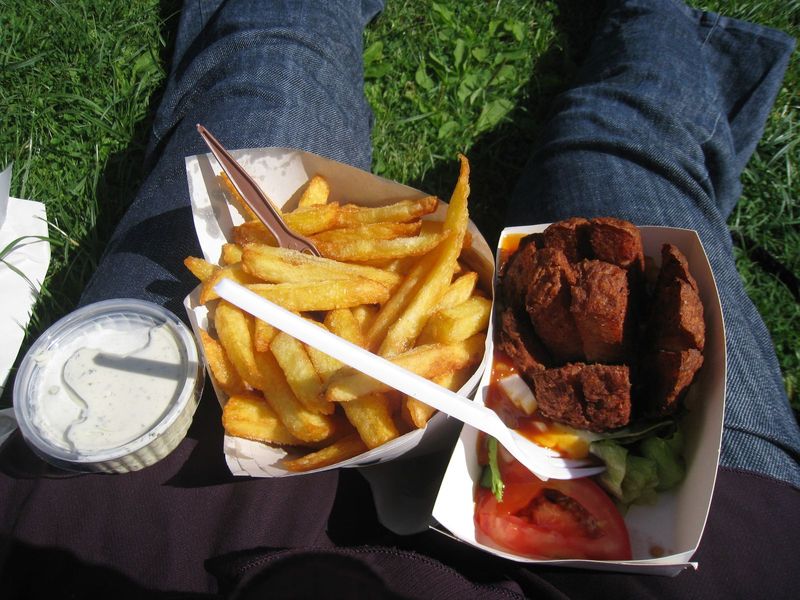 Who has the best rock n roll scene: Brussels or Liege?
Angelo: Tournai.
Damien: Ecaussines.
Bart: Liège is cool but there are more bands in Brussels.
Favorite Benoit Poelvoorde movie?
Damien: Asterix and Obelix.
Angelo: Rien a Déclarer.
Bart: Le Grand Soir with Albert Dupontel who's one of my favourite French actors/directors.
Why are boulets sauce lapin so good?
Angelo: Don't know, never tasted.
Damien: Secret ingredient!
Bart: Yes, secret recipe which dates back to the middle-ages!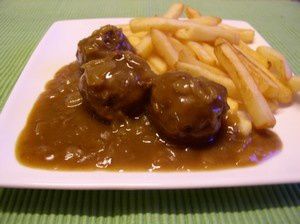 Tips for bands who want to tour Belgium?
Damien: Speeding: 10 euros.
Angelo: Cheap beers and loose morals.
Bart: Yes, beer is the best in the world in Belgium and it's quite cheap but be careful with the strong ones!!
Cowboys or Indians?
Damien: Indians.
Angelo: Indians.
Bart: Indians too, they knew how to dress up!
Best band: Black Lips, Black Rebel Motorcycle Club, Black Sabbath, or the Black Angels?
Angelo: Black Angels.
Bart: Black Sabbath.
Damien: Rick Ross.
What's the meaning of life?
Damien: This question is for fags!
Angelo: Not sure yet but I think I'm getting closer...
Bart: YOU tell me!
-----
Listen to White Fangs here:
-----
Link:
White Fangs on Facebook